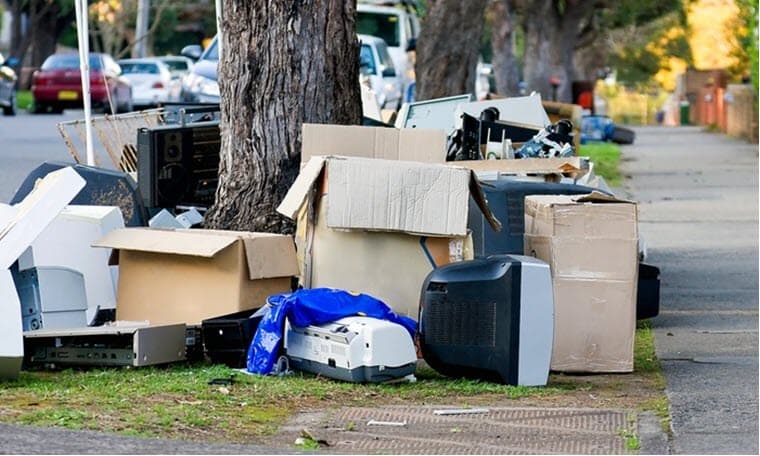 Service Overview
We offer a vast assortment of high quality junk removal services that can satisfy even the highest requirements and most specific needs of our customers. Our junk removal service guarantees that all the waste you want to have removed will be disposed of in a proper and responsible way. No matter how big or small the job is – our professional team can successfully handle any rubbish removal task.
So, if have an old TV, a refrigerator or any other useless items which don't work and simply occupy your valuable space and gather dust, Junk Removals Group will dispose of them properly. With our professional team giving you a helping hand, you will be able to get rid of any type of waste – from clothes, electrical appliances and furniture to garden refuse and refurbishment waste. Our first-class junk removal services are the best alternative to remove quickly and effectively.
Our fully skilled professional team are equipped with the finest state-of-the-art tools and have a fleet of modern and well-maintained vehicles to load all the unwanted waste and dispose of it in the correct manner. Hiring our team to get rid of your waste, will give you the opportunity to relax in the knowledge that your junk removal tasks are left in responsible hands. We are environmentally aware company who will recycle your rubbish in a proper way.
Don't struggle with the burden of rubbish removal yourself – let the professionals take care of it for you.
There's a range of prices you can expect to be quoted for junk removal. For basic waste, expect to be quoted from as little as £90. Prices rise if you need more items removed. Rates include labour and no permit is required.
We take all types of non-hazardous bulky waste. Common examples include:
Builders /repairs /construction/ demolition / DIY waste – like kitchen and bathroom, drywall, doors
Plasterboard – this must be separately bagged
Bric-a-brac & general bulky junk – boxes, books, tools, clothes, toys, packaging materials
Furniture – sofa, mattress, armchair, cupboard, filing cabinets
Garden refuse – branches, cut grass, leaves, soil, old pots, lawn mower, garden furniture
Wood – fence panels, wood flooring, plywood, doors, garden dates, garden sheds, plasterboard
Flooring – underlay, carpet tiles, carpet, laminate
Appliances – like dishwasher, washing machine, cooker, computer, flat screen TV/monitor, lamp, domestic fridge (not commercial fridges/chiller cabinets)
For regulatory and health & safety reasons, we CANNOT remove hazardous waste like asbestos, oil, petrol, diesel, gas bottles, clinical or biological waste, batteries, tyres or paint. If you have hazardous waste you need to get rid of, we recommend contacting your local council for hazardous waste disposal services in your area.