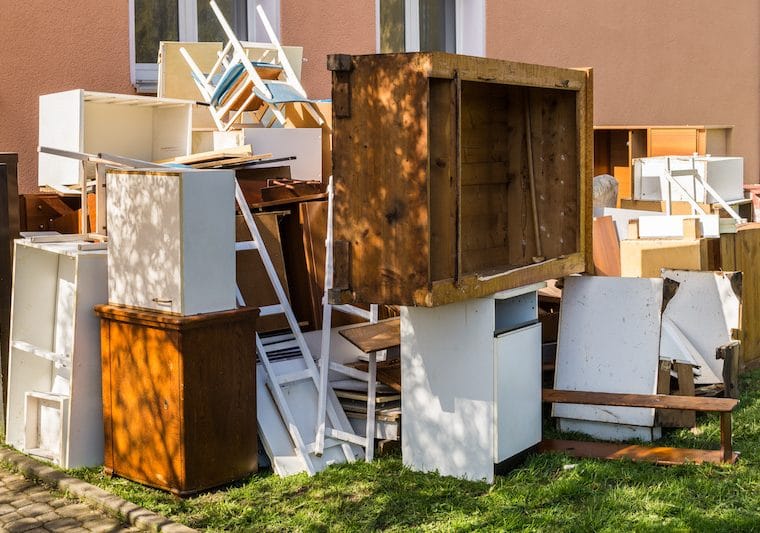 Service Overview
Our affordable and effective removal service aims to make your unwanted rubbish removal as smooth and easy as possible. We provide exceptionally quick services with same-day junk removal in some places. This means that we will come and collect your unwanted rubbish on the exact same day that you call us and arrange the right time that's convenient for you.
With our friendly and professional services, you will save time and avoid any serious injuries from taking away the junk yourself. Let our team hand eliminate the unwanted and bulky rubbish for you. You won't have to lift a finger when you select Junk Removals Group to take care of your rubbish for you.
We are no stranger to junk collection and secure rubbish disposal. We'll care for your unwanted furniture and other things. Our green initiative is concerned with the safe disposal of our rubbish and helps to ensure that the environment is preserved for future generations. We're constantly searching for ways to recycle, up-cycle and re-purpose unwanted rubbish.
There's a range of prices you can expect to be quoted for rubbish removal. For basic waste, expect to be quoted from as little as £90. Prices rise if you need more items removed. Rates include labour and no permit is required.
We take all types of non-hazardous bulky waste. Common examples include:
Builders /repairs /construction/ demolition / DIY waste – like kitchen and bathroom, drywall, doors
Plasterboard – this must be separately bagged
Bric-a-brac & general bulky junk – boxes, books, tools, clothes, toys, packaging materials
Furniture – sofa, mattress, armchair, cupboard, filing cabinets
Garden refuse – branches, cut grass, leaves, soil, old pots, lawn mower, garden furniture
Wood – fence panels, wood flooring, plywood, doors, garden dates, garden sheds, plasterboard
Flooring – underlay, carpet tiles, carpet, laminate
Appliances – like dishwasher, washing machine, cooker, computer, flat screen TV/monitor, lamp, domestic fridge (not commercial fridges/chiller cabinets)
For regulatory and health & safety reasons, we CANNOT remove hazardous waste like asbestos, oil, petrol, diesel, gas bottles, clinical or biological waste, batteries, tyres or paint. If you have hazardous waste you need to get rid of, we recommend contacting your local council for hazardous waste disposal services in your area.